Accountants, Financial Planners, Insurance, Investment Services, Mortgage Brokers, and Fintech.
Who Can We Get for You?
Let's find you remarkable Virtual Assistants with the core financial skills, computing experience, and communication and relationship-building abilities that will give your business an edge. Execute on more tasks, for far less cost than you'd expect. And gain a foothold in Asia, where some of the most helpful innovations in financial services are taking place.
So you won't just outsource. Outsource to win!
Get More Done With a Global Team
Sign up here for a free 30-minute Discovery Call.
Hire for Various Financial Roles and Verticals
Delegate core yet time-draining tasks to your global team in Cebu, Philippines, led by Fiona Kesby (CEO) and Matt Kesby (Founder), who are both based in Cebu City. Protect yourself and your onshore business leaders against overload and burnout.
Help make more remarkable careers and lives possible all around!
Positions We Can Source.
Accountants
Claims Processing
Financial Managers
Paraplanning
Accounts Payable
Cost Accountants
Financial Planning Assistants
Payroll Officers
Accounts Receivable
Credit & Collection Assistants
Insurance Broker Admin
Procurement Officers
Auditors
Certified Public Accountants (CPA)
Inventory Cost Accountants
Property Accountants
Bookkeepers
Financial Controllers
Loan Processing
Software Developers
Business Analysts
Finance & Credit Analysts
Mortgage Broking Assistants
..and many more
Software Our Finance VAs Have Experience With
Qualifications Our Finance VAs Earned
Bachelor's Degree in Accounting, Business Administration, Commerce or Finance.
Many are Certified Public Accountants (CPA) and some even have MBAs!
Experience working in banking, insurance, loans and mortgage, real estate
Experience in designing and building apps for financial services
Understanding of IFRS and GAAP
Full Support for Your Global Team
Health, Safety, and Wellness

Nurse and doctor onsite for your office-based team
Safe, health department-approved facilities in Cebu I.T. Park. 24/7 security.
Experience working in banking, insurance, loans and mortgage, real estate
Telemedicine for work-from-home teams and dependents
Engagement, Morale, and Productivity

Automate onboarding and training with Dothis.to
Dedicated Results Coaches to support you and your global team
Personal and team effectiveness training from an ex-FranklinCovey leader
Virtual events (Discover You lunch, Values Awards, and gratitude celebrations) to stay connected
Data Security
Payments Card Industry (PCI) data security standards
Always-On Virtual Private Network
Regular audit of work-from-home team's locations
Sustained training on security policies, through our enterprise software Dothis.to
Essential Support Services
Payments Card Industry (PCI) data security standards
Always-On Virtual Private Network
Regular audit of work-from-home team's locations
Sustained training on security policies, through our enterprise software Dothis.to
We Love What Our Clients Have to Say
Sash M.
Bookkeeper
Client: Bookkeeping business in Queensland
"Sash is a very punctual and reliable member of the team. She has very good English and communication skills and is conscientious with her work. She has demonstrated a good level of bookkeeping knowledge and skills. She accepts feedback well and wants to learn. She has a great positive attitude and I am very pleased she is on my team."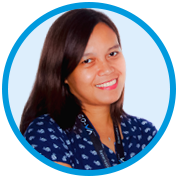 Rutchie R.
Accounts Payable / Receivable VA
Client: Australian eco-energy equipment business
"I had a customer yesterday singing praises in regards to our professionalism in communicating with them. It was just a passing comment but I thought I would make you aware that the way we are communicating with our customers is very good. Keep up the good work!"
Go Virtual Assistants, Inc. | Global Office PH
9th Floor, i1 Bldg, Jose Maria del Mar Street, IT Park, Apas
Cebu City, Philippines 6000
www.globalofficeph.com | www.go-va.com.au | www.go-va.com.ph
AU (+61) 2 7227 8809
US (+1) 302 207 2767
PH (+63) 32 410 7523
[email protected]